XGigaSwitch DICE 8TP 2SFP+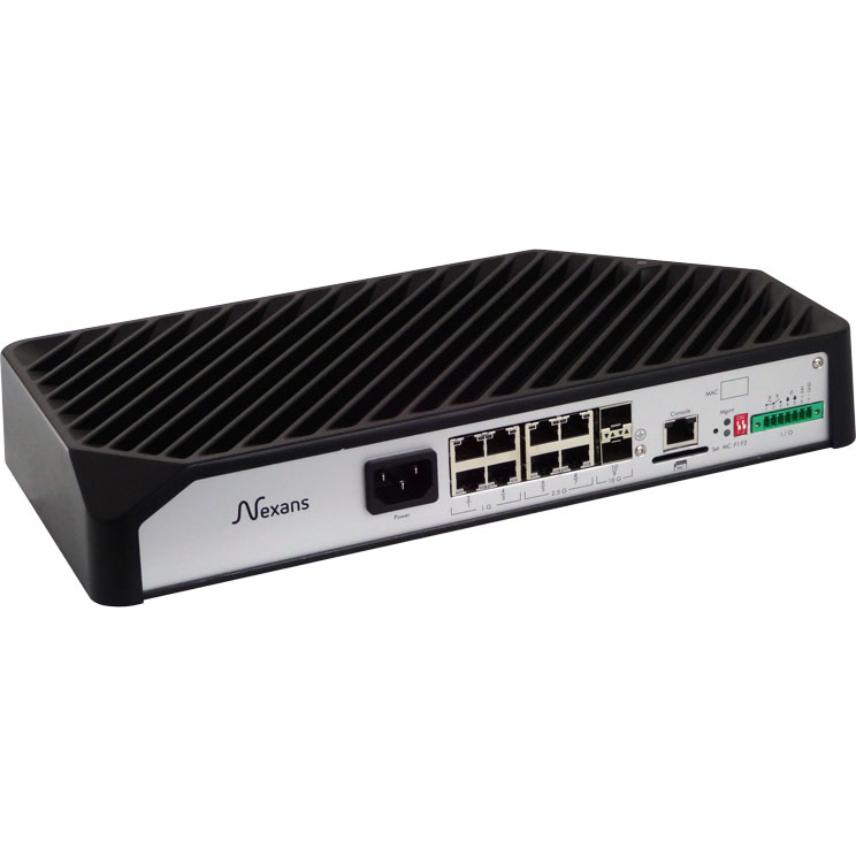 The LANactive XGigaSwitch is optimized for supporting Wireless LAN infrastructures in Fibre To The Office environments. Based on MultiGigabit copper and 10 Gigabit SFP+ interfaces the switch is able to support the bandwidth required by the latest Wireless LAN standards.
更多内容
Description
Description
LANactive 10G/MultiGigabit Ethernet Managed Switch
2 Uplink Ports (SFP+) and 8 Access Ports (RJ45)
Optional with Power over Ethernet (PoE++) up to 90Watts per port
Energy Efficient Ethernet
Memory Card Slot
Wide Input Voltage Range 46 ... 57V DC or 90 ... 264V AC
Access Ports
The XGigaSwitch has eight Access Ports connecting Wireless LAN Access Points, IP Cameras, Connected Lighting or Smart Building Systems. Four Access Ports supporting MultiGigabit to avoid any bottleneck with the latest WLAN technology standards.
Ceiling Installation
A very compact design allows a smart ceiling installation. In combination with the fan less design the operation without noise is guaranteed. A separated power supply allows a flexible support of all power budgets.
Power over Ethernet
The latest Power over Ethernet standard IEEE802.3bt enables the remote powering with up to 90W per port. Equipment like Wireless LAN Access Points, IP-Cameras, Connected Lighting or Smart Building Systems can be supplied with power from the switch directly. The Power over Ethernet functionality can be parameterized, controlled and monitored via management.
Memory Card
The optional memory card automatically saves the complete current configuration and firmware of the device. In case of failure, this feature allows an easy exchange of the hardware without additional configuration. In addition, each memory card can be delivered with its own MAC address that is adopted by the switch.
Resources
Resources